Sherman Oaks Hypnosis and owner Carmela Tunzi are happy to reach out to the community with a pro-bono talk that shares some great info on some fun take-home techniques that groups may practice as self-help.
Whether your group is a private or public the areas covered are genuinely received.
Info shared includes some light exercises and basic info on how the subconscious works, then a live demonstration and finally an actual out-line given out to members and guests to practice at home.
Look at what of some of the people are saying and the valuable info that can aid in releasing some of their own self-care needs: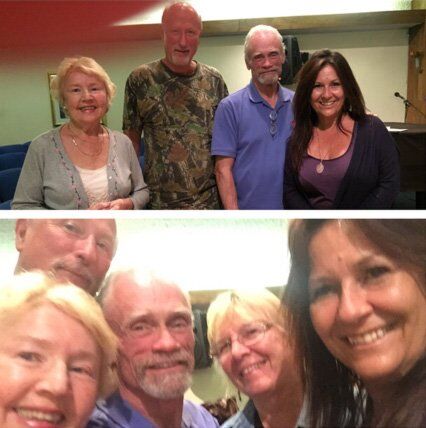 "As the co-facilitator and member of three different Multiple Sclerosis Support Groups in my local area, I highly recommend asking Carmela Tunzi from Sherman Oaks Coaching to speak to your group.
No matter what ails you and your support groups, these super-relaxing exercises will definitely be beneficial to all. She showed us some great techniques for relieving stress and pain.
It was a pleasure having her speak to us and share some of her therapeutic skills with us."
– Ken Thurman
"Cancer Support Community Pasadena is a non-profit organization providing a wide array of palliative, non-medical services to cancer patients and their families.
Carmela recently provided an educational workshop for our community on the benefits of self-hypnosis for relaxation, stress reduction, and the management of stress related treatment symptoms.
The class was so well received that we have asked her to return to present more workshops on self-hypnosis. Carmela approaches the subject of self-hypnosis is from an empowerment model, consistent with CSCP "patient active" model of empowerment. She is professional and focused on bringing the benefits of self-hypnosis to patients facing life threatening illness as well as the population at large. We appreciate her time, talent and training."
– Laura Wending
"I have asked her to return to present more workshops on self-hypnosis. Carmela's approach on the subject of self-hypnosis is from an empowerment model, consistent with CSCP "patient active" model of empowerment. She is professional and focused on bringing the benefits of self-hypnosis to patients facing life threatening illness as well as the population at large. We appreciate her time, talent."
– Laney, La Crescenta Spiritual Center
FREE Monthly Support Groups